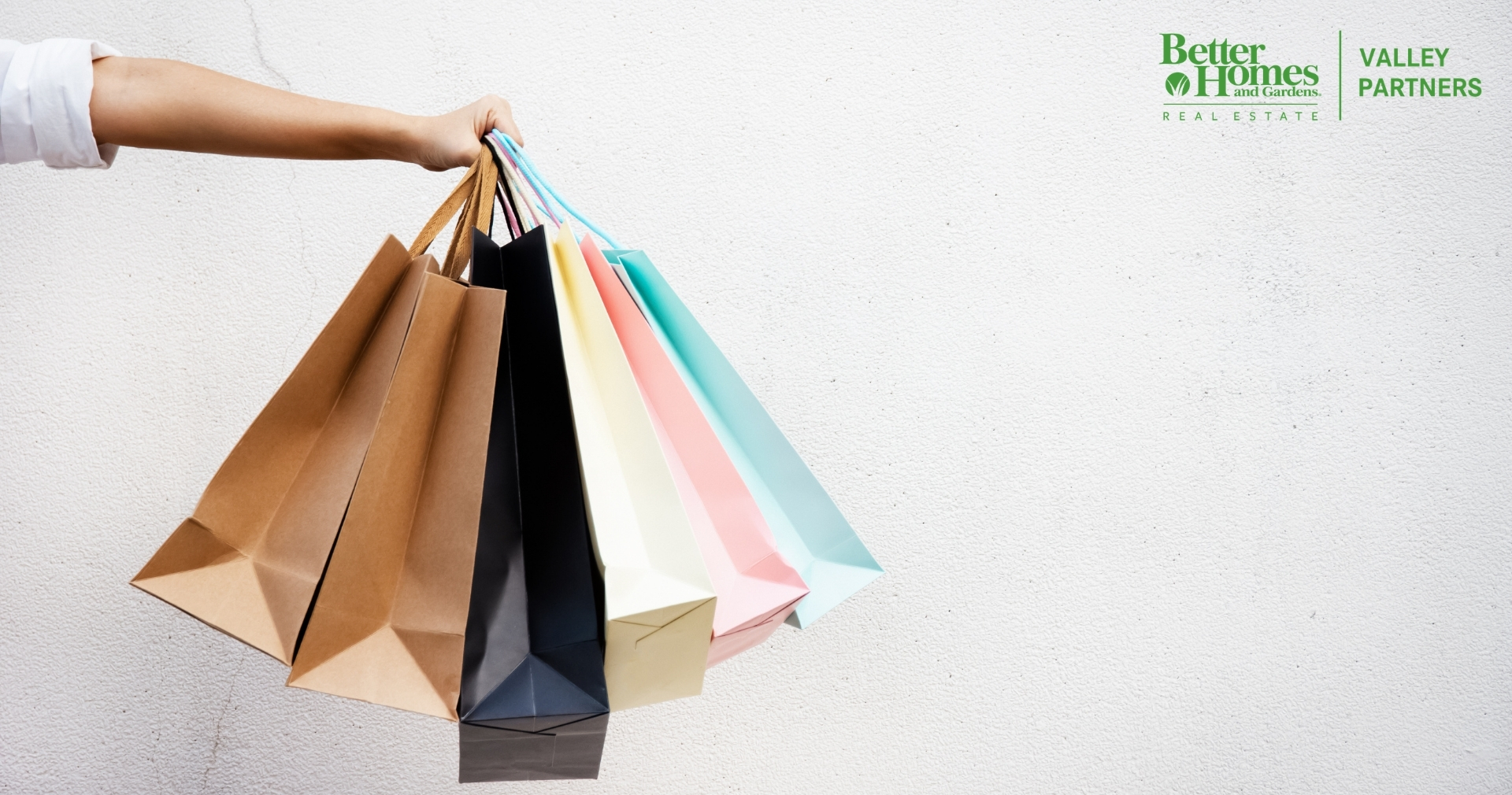 Small businesses have been struggling this year with the COVID restrictions. Some small businesses didn't qualify for local, state, or federal aid which makes things even more difficult for them. These businesses have been fighting to survive. Shopping at small local businesses for holiday presents would help these businesses and the families running these businesses. Shopping at small, family-run businesses doesn't help a CEO buy another fancy car or vacation home. It helps moms and dads put food on their table, helps a little boy to join the sport they love, helps a little girl get dance lessons, helps a student pay for college, and so much more. Even better yet, you are helping local families!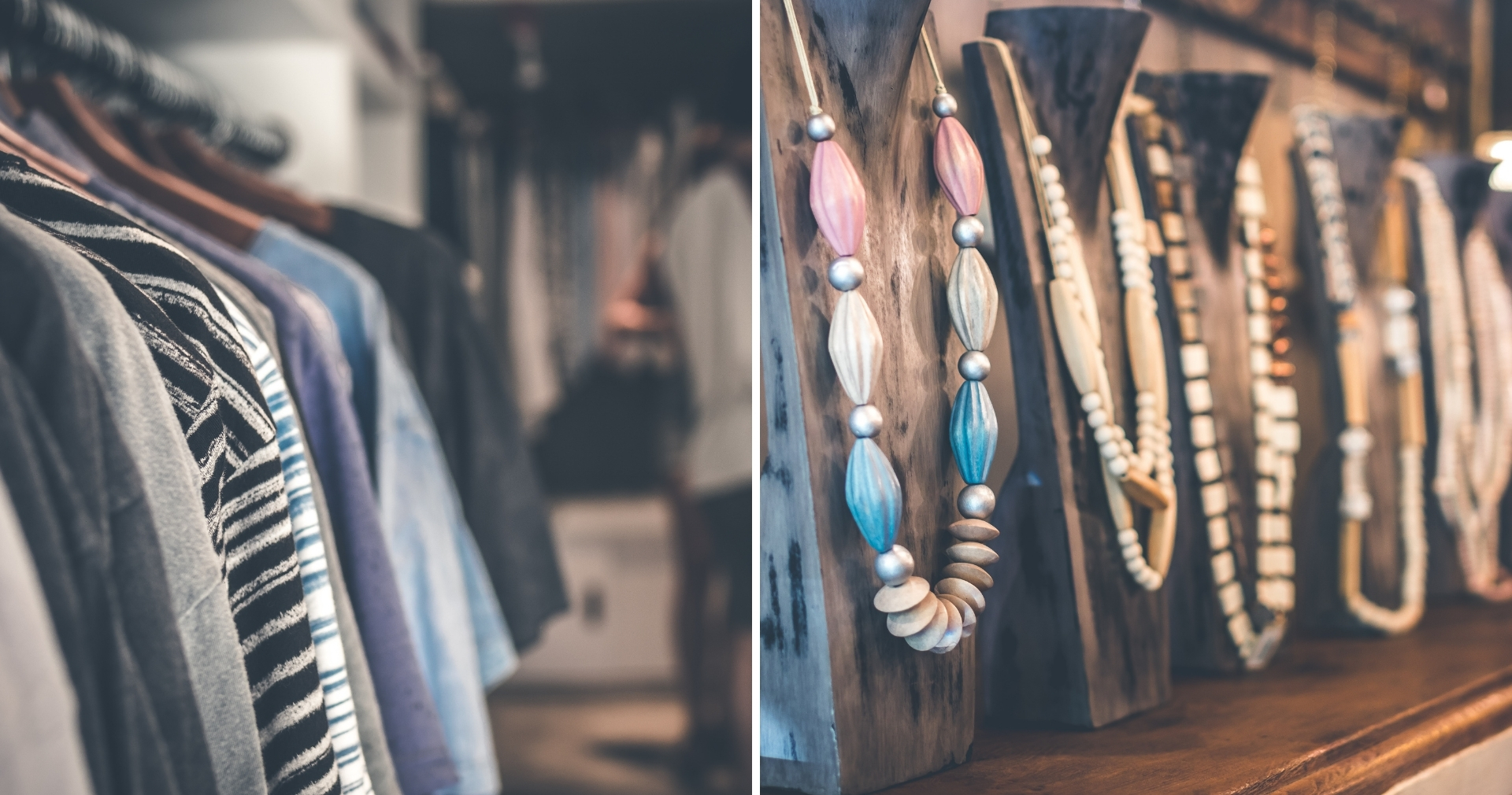 Clothing
Hello Beautiful Salon & Boutique
Hello Beautiful Salon & Boutique offers hair and spa services along with high-quality clothing that is a beautiful combination of classic, edgy, and bohemian. Their clothing would be perfect gifts for women of any age or get a gift card for their hair or spa services for anyone! In 2017, Lindsey Titone opened her salon which has been her dream since she was little. Her daughter is following right in her footsteps and loves doing hair just like her mom. You can buy a gift card or clothing at 7812 Main Street, Fogelsville, PA 18051 or you can watch for a sale event on their Facebook page.
Assembly88
Assembly88 offers unique and stylish men's clothing. Their clothing would be a great gift for any man who likes to look smart and confident or pick up a gift card! Santo Napoli opened Assembly88 in 2014. You can order online or visit their store at 544 Hamilton St, Allentown, PA 18101.
AM Luxe
AM Luxe offers stylish clothing and jewelry that any fashionista would love! Not only that, but they give back to the community. Clothing or a gift card would be a perfect gift for any woman in your life. Ann Marie Supinski opened AM Luxe in 2015. You can order online or visit the store at 74 W Broad St, Bethlehem, PA 18018.
Jewelry
Sorrelli
Sorrelli offers a beautiful collection of earrings, necklaces, bracelets, rings, and many other accessories. Lisa Oswald opened Sorrelli in 1983 to create and sell eye-catching jewelry. Today, her daughters, Lilly and Ivy are a part of the company as well. You can order online or visit the store at 220 W. Main St, Kutztown, PA 19530.
Susan Bella Jewelry
Susan Bella Jewelry has a fabulous collection that any woman would love. They also have men's jewelry and watches. Susan started her business in 1978 after learning all about the jewelry business from her mother, Carol. You can visit their website or their store at 1746 W. Allen St, Allentown, PA 18104.
House of Metalworks
House of Metalworks has beautiful eco-friendly, sustainable jewelry. Jill Italiano opened House of Metalworks to create and sell jewelry that is comfortable to wear and that will last a lifetime. She hand-makes every piece to make sure it is up to her standards. You can order online or visit their store at 303 Main St, Emmaus, PA 18049.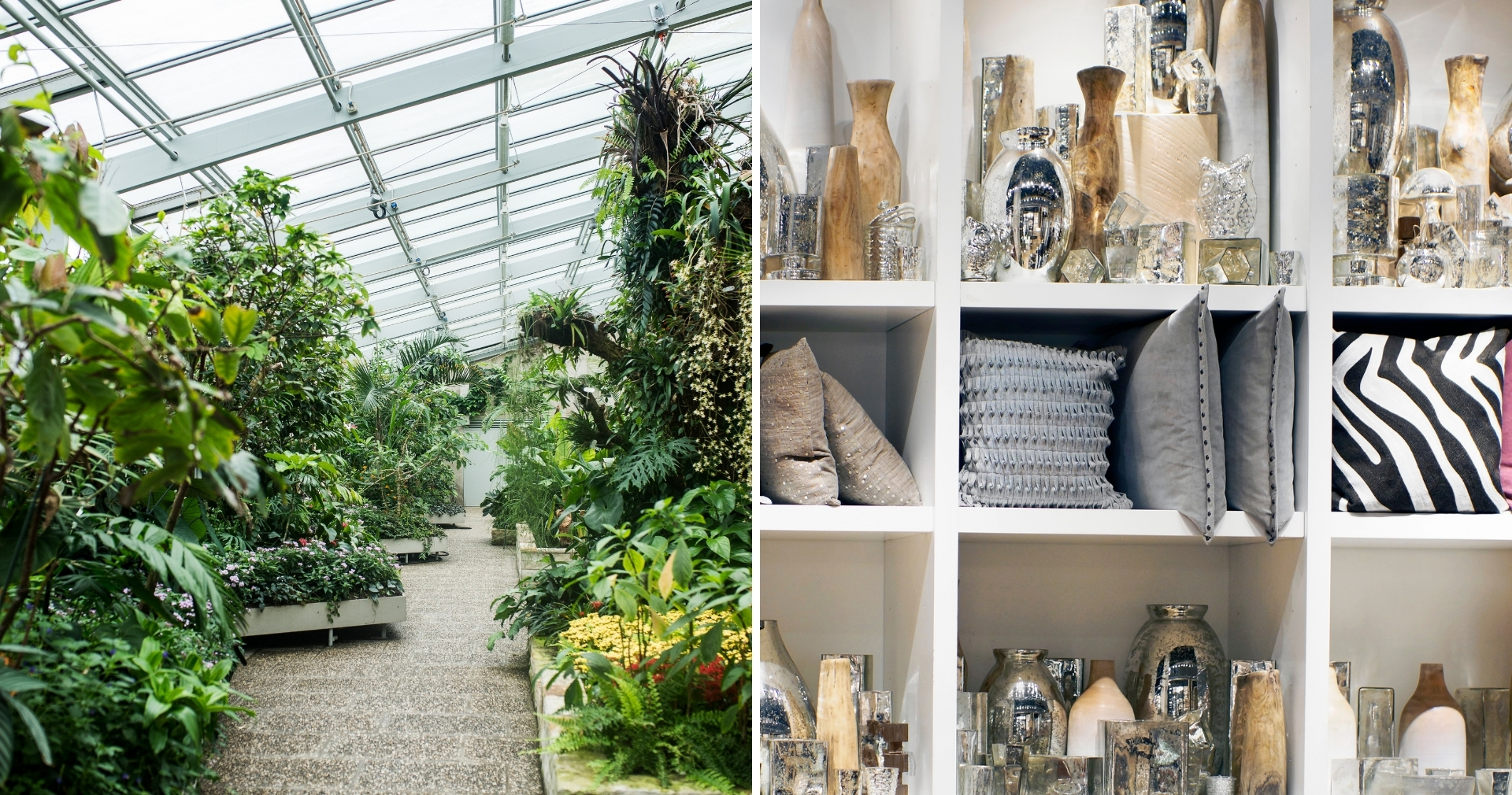 Plants
The Curious Plantaholic
The Curious Plantaholic offers house plants, carnivorous, hoyas, succulents, cacti, and supplies. Jenny DeLorenzo has always loved plants and started selling her plants at local farmer's markets and on social media. Just recently, on October 30, 2020, she had her store's grand opening. You can shop online or visit them at 45 E. Belvidere St, Nazareth, PA 18064.
Steel City Plant Co.
Steel City Plant Co. offers pre-friendly houseplants that are already potted along with faux plants and any other plant accessory that you might need. Angie DelGrosso has always had a love for plants and was able to launch her website in November of 2020. You can shop online or watch for one of their pop-up events on their Facebook Page.
Eagle Point Farm
Eagle Point Farm offers annuals, herbs, succulents, perennials, tomato varieties, vegetable plants, vines, and so much more! Steve and Gayle Ganser, along with their daughter, have owned Eagle Point Farm for over 30 years. You can shop their Greenhouses at 853 S. Trexlertown Rd, Trexlertown, PA 18087.
Home Decor
Home decor from these local decor shops will make your home feel cozy!
Domaci Home
Domaci Home offers all of the home decorations that you can imagine. From rugs to lighting to furniture to wall art, Domaci Home has it all. Derrick and Warren Clark opened Domaci Home to bring quality and style to the Lehigh Valley. You can shop online or you can visit the store at 523 Main Street, Suite B, Bethlehem, PA 18018.
RE:find
RE:find offers furniture, home decor, art, and antiques. Ron Susser and Jon Clark opened RE:find in 2013 to create a one-of-a-kind home furniture and decor store. You can shop at their store at 645 West Hamilton St., Ste 106, Allentown, Pennsylvania 18101.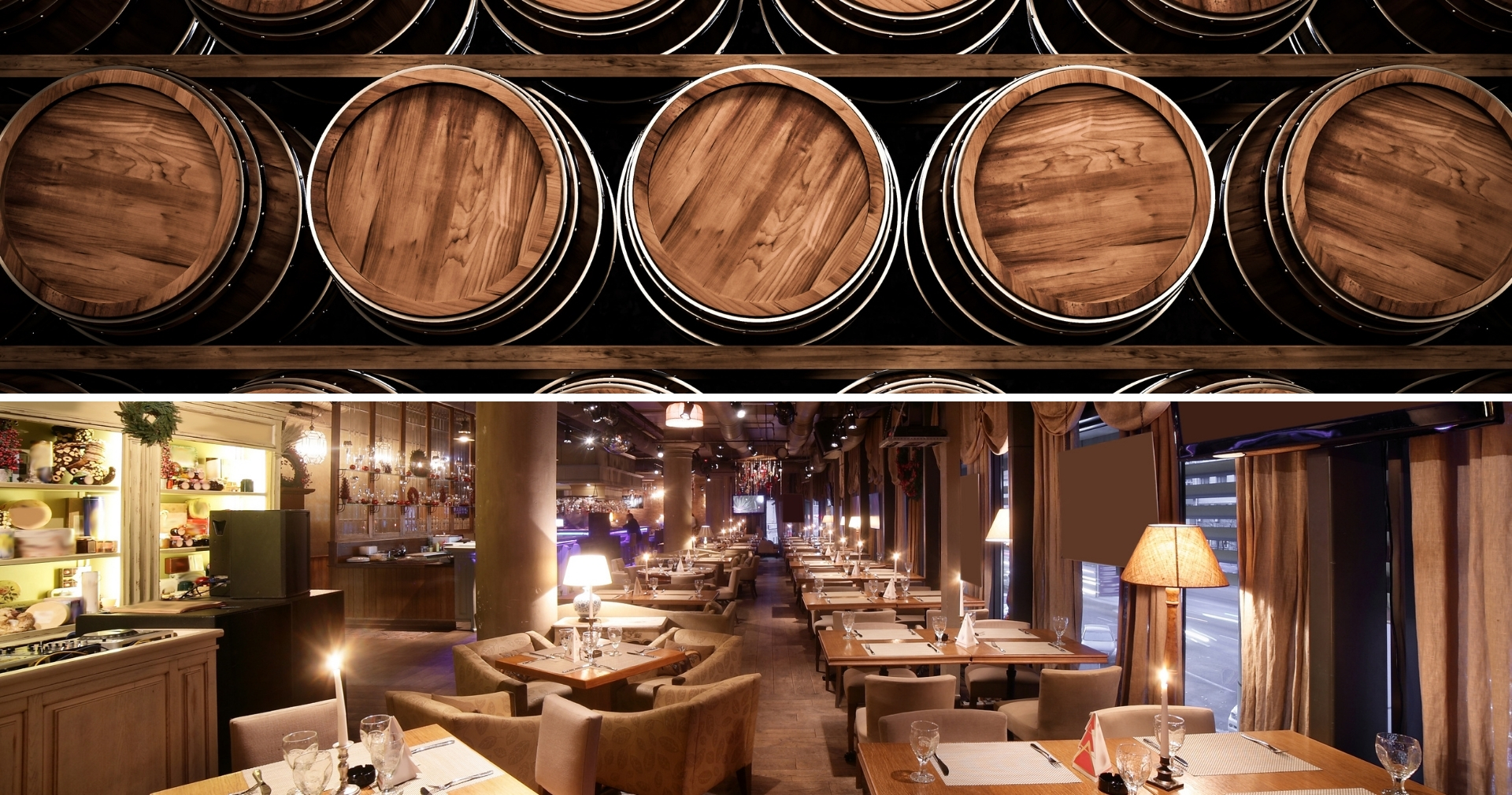 Local Distilleries
Eight Oaks Farm Distillery & Kitchen
Eight Oaks Distillery offers vodka, rum, applejack, gin, bourbon, and whiskey. Chad and Carly Butters, Logan Snyder, and Jesse Tyahla opened Eight Oaks in January of 2016. You can shop online or visit their farm at 7189 Route 309, New Tripoli, Pa 18066.
Triple Sun Spirits
Triple Sun Spirits offers gin, rum, and whiskey. They have partnered with other companies to create other spirits as well. Kristofer Kwant officially opened Triple Sun Spirits in 2016. You can shop online or visit one of their two tasting rooms; 518 Bank St – Unit A, Emmaus, PA 18049 or 126 S. State St, Newtown, PA 18940.
The Social Still
The Social Still offers vodka, bourbon, whiskey, rum, and gin. Elaine Pivinski and her son, Adam Flatt, opened The Social Still in late 2014. You can order online or visit their restaurant and distillery at 530 E 3rd St, Bethlehem, PA 18015.
Local Food
Dave's Italian Market
Dave's Italian Market serves breakfast, cold hoagies, hot sandwiches, wraps, and salads. David Maiatico began selling his food at the Allentown Fairgrounds Farmers Market in 2015 and in September of 2017 he opened his shop. They are located at 346 Main St, Emmaus, PA 18049.
Clusters Handcrafted Popcorn
Clusters offers sweet popcorn and savory popcorn. Whether you like sweet or savory, you sure will love it. In the Lehigh Valley, they are located at 530 Main St, Bethlehem, PA 18018. Linda and Jules Sghiatti opened Clusters in 2011 to give the Lehigh Valley more quick snack options other than ice cream. They have two other locations as well; 25 N Main St 1st Floor, Doylestown, PA 18901 and 53 Peddlers Village, Lahaska, PA 18931.
A Ca Mia Italian restaurant
A Ca Mia Italian restaurant serves delicious Italian cuisine as well as a cozy, home-like feeling. Paolo Nota opened A Ca Mia in November of 2012. They are located at 4330 Lehigh Dr, Walnutport, PA 18088.
Carlo's Pizza
Carlo's Pizza has delicious pizza, stromboli, calzones, hot and cold subs, wraps, salads, and Italian meals. Anthony and Josephine Pagano took over Carlo's Pizza after the previous owner passed away. They have been running the pizza shop for over fifteen years making fantastic pizza. Their son and daughter have helped with the shop ever since they were old enough to. You can order online for delivery or you can visit them at 7001 N Route 309 Coopersburg, PA 18036.
Stations Café
Stations Café has healthy and natural dishes that are delicious. They offer flatbread sandwiches, quesadillas, salads, burgers, and soups. There are many vegan options and some authentic Vietnamese dishes as well. Brian Graham and his wife, Minh, bought Stations Café in July of 2015 for their love of food and interaction with customers. Visit them at 559 Main St, Suite 120, Bethlehem, PA 18018.
True Blue
True Blue is a fantastic local Mediterranean restaurant that offers classic Mediterranean food. You can visit them at 1301 Chestnut St, Emmaus, PA 18049.
Gio Italian Grill
Gio Italian Grill is one of the best Italian restaurants in the Lehigh Valley. They offer classic Italian food. Anything you get from Gio Italian Grill will be amazing. Tony and Giovanni DiMaio opened in 2007 after Tony interned in Palermo, Sicily with local chefs to come up with the most delicious and unique recipes. You can visit them at 6465 Village Ln #15, Macungie, PA 18062.
King Kone
King Kone is the place to go for ice cream. They offer many flavors of ice cream, frozen yogurt, and water ice. Brian and Deborah Hopkins have owned King Kone since 2000 with a goal to serve every scoop with a smile. Visit them at 5503 MacArthur Rd, Whitehall, PA 18052.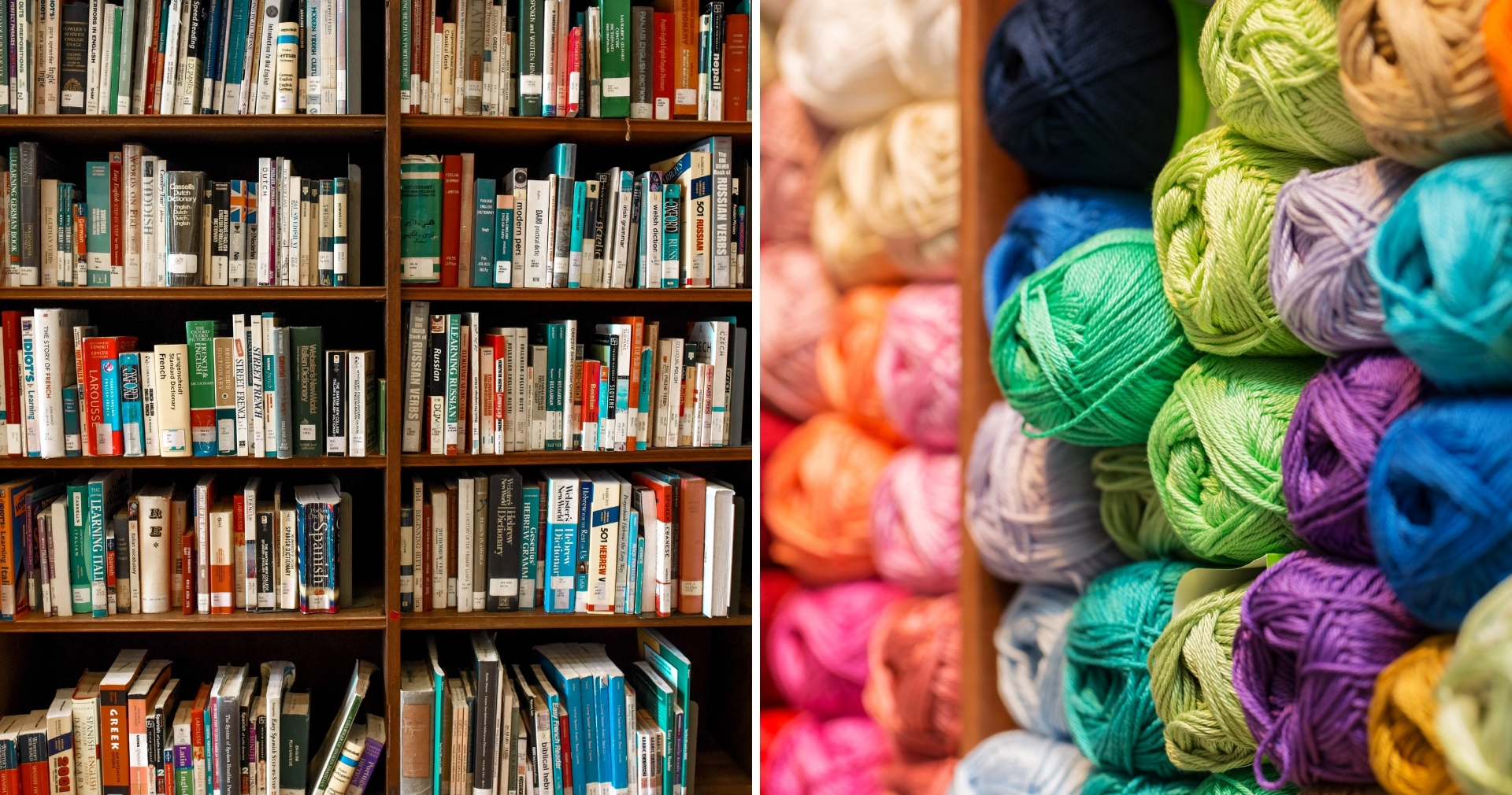 Other
Conversational Threads
Conversational Threads is the perfect place for any knitter. It offers all the knitting tools you might need along with many high-quality yarns and fibers. Cindy Fitzpatrick opened Conversational Threads because she wasn't able to find the high-quality yarn that she was looking for. Because of that, she opened her store so all local knitters could find high-quality yarn. Check out their products online and visit their store at 337 Chestnut St, Emmaus, PA 18049.
Let's Play Books
Let's Play Books offers tons of books. Kirsten Hess opened Let's Play Books in 2013. You can order online or you can visit them at 244 Main St, Emmaus, PA 18049.
Book & Puppet Company
The Book & Puppet Company offers thousands of great books. Andy Laties and his wife Rebecca Migdal opened The Book & Puppet Company in 2017. You can order online or visit this local store at 22 Centre Sq, Easton, PA 18042.
Token249
Token249 offers so many different items. They offer candles, noodle bowls, pencils, ornaments, jewelry, treats, wearables, and gifts. Inger Olsen opened Token249 in 2015 for customers to find tiny treasures. You can order online or visit the store at 249 Northampton St, Easton, PA 18042.