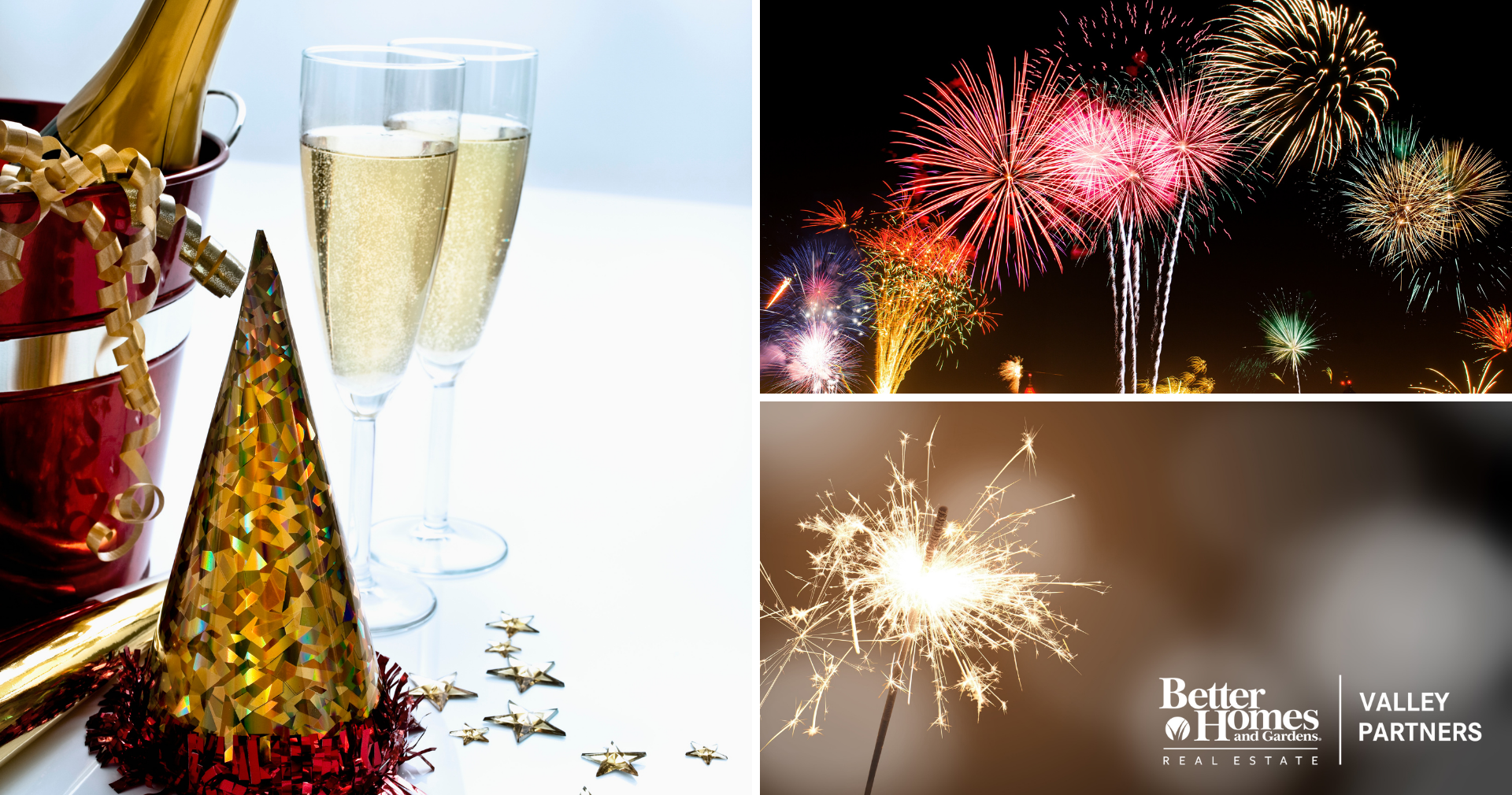 This year traditions have been broken, technology has become even more relevant, and staying at home has been the new normal. For this New Year's Eve, many traditions are going to be broken. Whether your New Year's Traditions are going to Time Square in New York, seeing live music, going to your favorite bar or restaurant, or celebrating at a family member's or friend's house. This is the year for new traditions!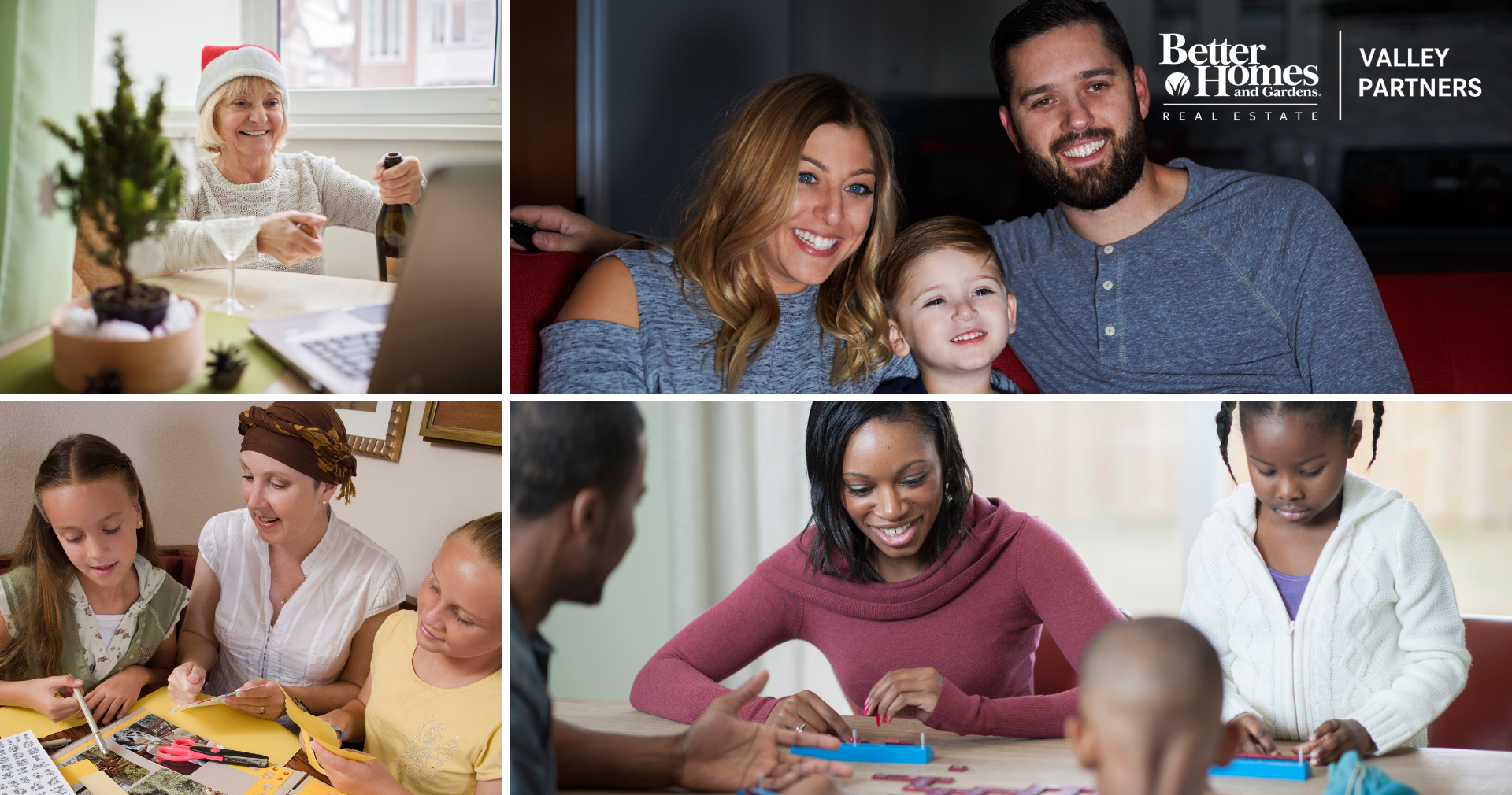 New Year's Traditions
Friends and Family Virtual Celebration
Since it isn't safe to get together this year, invite your family and/or friends to virtually celebrate the New Year! There are so many options for virtual celebrations. Google Hangouts is a free smartphone app or a Google Chrome extension. Zoom is normally used in business settings, but can also be used for personal video calls. There is a free option to use Zoom, but there is a 40-minute time limit. Skype, HouseParty, and Facebook Watch Party are all great options for video calls. Is there a movie that you and your best friend just have to watch together? There are so many other options that we haven't mentioned here, but these are some useful links to socially distance yourself while still celebrating with your friends and family.
Have an Appetizer Cook-Off
An appetizer cook-off can be a fun way to celebrate with the people you live with. Everyone can make an appetizer and vote on which appetizer is the best.
Watch Movies All Night Long
Ring in the new year with a night of movies or binge-watching shows. If you want to include friends or family outside of your home, you can use Teleparty. It can connect to Netflix, Disney, Hulu, and HBO. While using Teleparty, it will synchronize video playback on your device and your friends while adding a group chat, so you can talk about the movie or show.
Make a Scrapbook or Memory Jar
What a year to remember! While you're staying safe and healthy at home this New Year's Eve, you can make a scrapbook or memory jar of things that happened this year. Don't forget to throw some toilet paper and a mask into that scrapbook or memory jar!
Make a Vision Board
What are your goals for this year? A vision board is a great way to stay focused on your goals throughout the year. Print out pictures and words that relate to your goals for 2021 and glue them onto a board. Hang the board up somewhere that you will see it daily to remind you of your goals.
Play Games
Play board games or card games with your family until the ball drops. Another option is to virtually play games with friends and family through different apps or on PlayingCards.io. This site has checkers, chess, crazy eights, backgammon, 500, cribbage, escoba, euchre, go fish, hearts, joking hazard, match up, and trail by trolley.
Livestream a Concert
There are tons of virtual concerts that are being hosted on New Year's Eve. Here are just a few virtual New Year's Eve concerts!
Bud Light Seltzer Sessions Presents New Year's Eve 2021 featuring Post Malone, Steve Aoki, Jack Harlow and more
Alabama will team up with Camping World®
Pink Martini's "Good Riddance 2020"
Snoop Dogg's Virtual New Year's Eve Special featuring Snoop Dogg, Jennifer Nettles, Rosario Dawson and more with DJ Cassidy and others provide the music
Mamma's Choice featuring Melissa Etheridge
KISS 2020 Goodbye featuring Kiss
Outdoor Neighborhood Socially Distanced celebration
Call your neighbors and plan a time to go outside. You can all go on your front porches or decks to celebrate from a distance. Fireworks can be involved to make the celebration even better!
New Year's Scavenger Hunt
This can be a very fun activity for the kids! Set up clues around the house that lead to a small prize. The clues can be related to the events of 2020.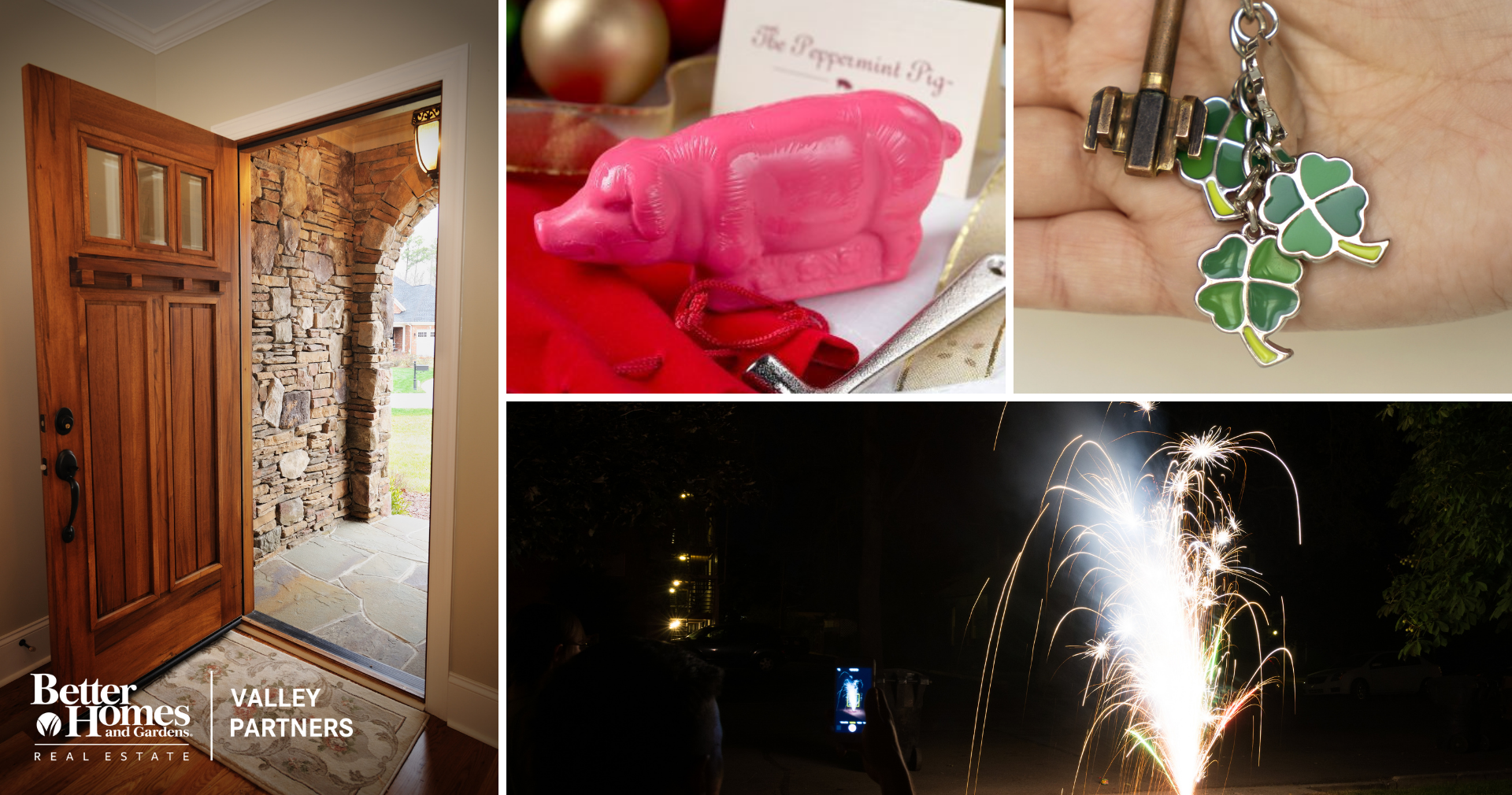 New Year's Traditions for Luck
This New Year, we need all the luck we can get! Here are some things to do or wear that supposedly bring you luck for the new year.
New Year's Lucky Colors
Wearing certain colors on New Year's is supposed to bring good luck. For example, Green might be the one we all wear which will bring good health in the new year. If you wear yellow,  it should help with your financial troubles. Orange is for wisdom and purple is for professional success. Red is for love and blue is for peace. In Brazil, it is said that wearing all white will also bring you peace and good luck in the new year.
Jump Into 2020
Jumping into the new year is a lucky tradition in Denmark. When midnight comes around, it is considered good luck to jump off of a chair.
Smash the Peppermint Pig
Upstate New York has a New Year's tradition where everyone gets a turn hitting a peppermint pig until they get a small piece to eat. Eating a piece of the peppermint pig is supposed to give you good fortune for the upcoming year.
Buy a New Lucky Charm
Buying a new lucky charm is supposed to bring good fortune for the new year. In Germany and Austria, some lucky symbols are pigs, mushrooms, clovers, and chimney sweeps.
Open the Doors and Windows
Just before midnight open the doors and windows. The superstition is that the old year will move out and the new year will be welcomed into your home.
Make Some Noise
Lighting fireworks and using noisemakers at midnight is a fun tradition. It actually came from a superstition that making noise at midnight should scare evil spirits and omens away.