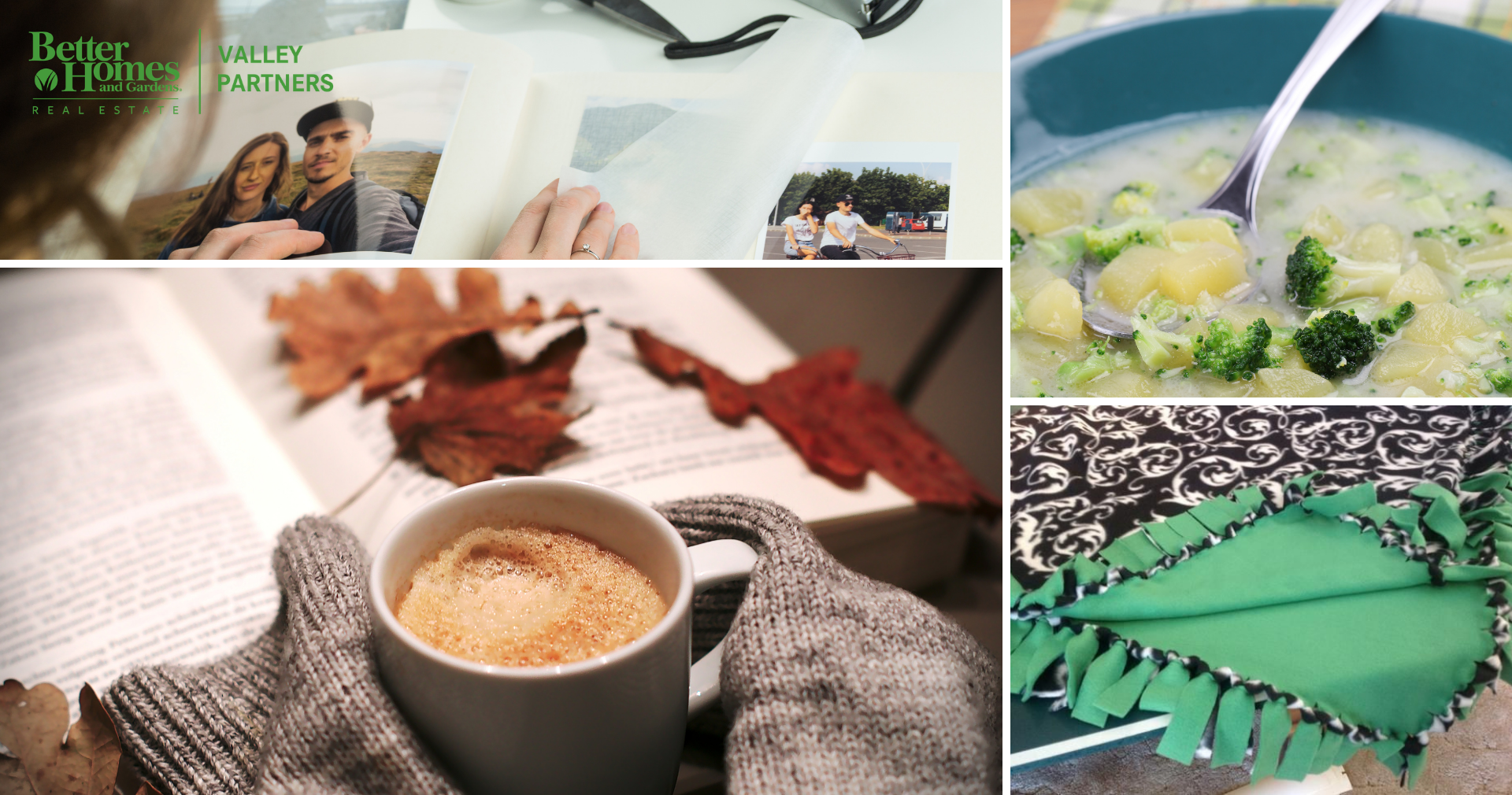 February is traditionally the coldest and most snowy month in Pennsylvania. Since there isn't much going on and not many places to go, a lot of people are going stir-crazy! Here is a list of things that you might be able to do in the warmth of your home.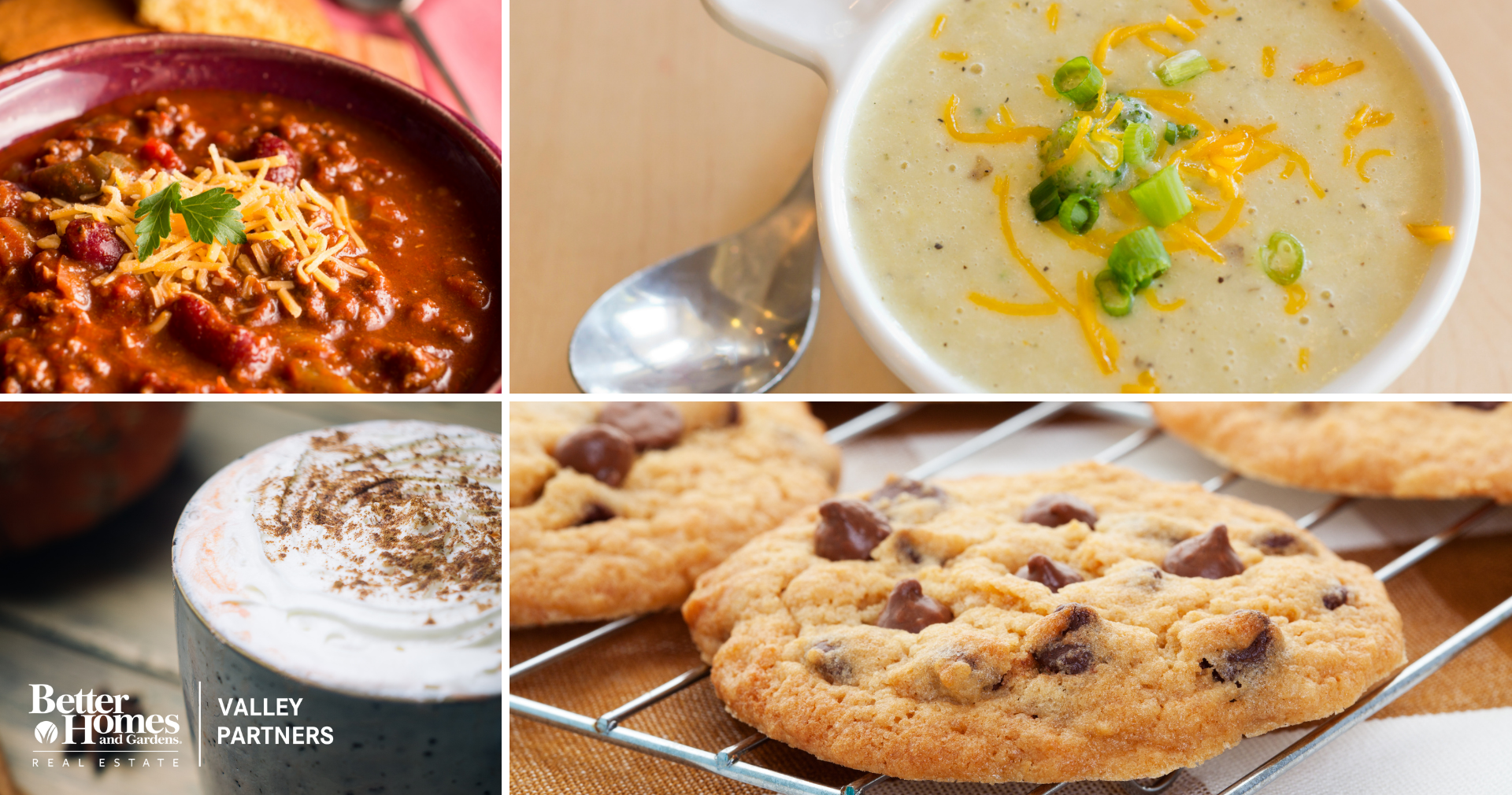 Food & Drinks
Comfort food or a hot drink are both great ways to warm up.
Make Chili
Chili is a great dinner on those extra cold days. Here's a great recipe to use.
Ingredients
2 tablespoons olive oil
1 medium yellow onion – diced
4 cloves garlic – minced
1 pound 90% lean ground beef
1 1/2 teaspoons salt
1/2 teaspoon ground pepper
1/4 teaspoon ground cayenne pepper
1 tablespoon garlic powder
2 tablespoons chili powder
2 tablespoons ground cumin
2 teaspoon paprika
1 tablespoon cilantro
1 jalapeno – seeded and finely diced
1 (15 oz.) can petite diced tomatoes
1 (8 oz.) can tomato sauce
1 tablespoon tomato paste
1 (16 oz.) can red kidney beans – drained and rinsed
1 cup beef broth
1 green bell pepper – seeded and diced
1 tablespoon granulated sugar
1 tablespoon brown sugar
Instructions
Add olive oil to a large pot and place it on medium-high heat until the oil has warmed up. Add the diced onion and let cook for 3 minutes, stirring occasionally. Add the minced garlic and let cook for 2 minutes, again stirring occasionally.
Add the ground beef and help it break apart with the spoon. Cook until the beef is browned.
Add the diced jalapeno and seasonings (salt, pepper, cayenne pepper, garlic powder, chili powder, ground cumin, paprika, and cilantro). Stir until combined.
Add the diced tomatoes with the juices and let simmer for 3 minutes, stirring occasionally. Add the tomato sauce, tomato paste, red kidney beans, beef broth, green bell pepper, granulated sugar, and brown sugar. Stir until combined and reduce the heat to medium-low.
Let the chili simmer for 20 or more minutes and stir occasionally. The longer it simmers the better.
Serve!
Make Homemade Broccoli, Cheese, & Potato Soup
Nothing is better than a warm, filling bowl of soup when snow is coming down.
Ingredients
½ cup butter
1 medium yellow onion – chopped
2 cloves garlic – minced
2 tablespoons flour
1 teaspoon salt
1 teaspoon ground pepper
1 teaspoon garlic powder
1 teaspoon cilantro
½ teaspoon paprika
3 cups chicken broth
3 cups whole milk
3 large white potatoes cubed, about 4 cups
6 cups broccoli florets – chopped into small pieces
1 pack of bacon – cooked (optional)
3 cups shredded medium cheddar cheese
1 cup of shredded American cheese (or 2 slices)
Instructions
In a large pot, melt the butter on low heat. Add the onion and garlic and allow to simmer for about 5 minutes, stirring occasionally.
Add the flour and seasonings (salt, ground pepper, garlic powder, cilantro, and paprika). Wisk or stir together until smooth.
Mix in the chicken broth and milk until combined.
Add the potatoes and set the heat to high until it comes to a boil. Once it is boiling, cover and cook on medium-low until potatoes are soft which should take about 10 minutes.
Add the broccoli and let simmer for about 5 minutes.
Add the cheddar cheese, American cheese, and bacon (if wanted) and stir well.
Allow cheese to melt and serve.
Bake Some Chocolate Chip Cookies
Fresh, warm chocolate chip cookies can't be beaten!
Ingredients
3 cups all-purpose flour
1 teaspoon baking soda
½ teaspoon baking powder
1 teaspoon sea salt
1 ½ cup salted butter – softened
1 cup white (granulated) sugar
1 ½ cups packed brown sugar
2 tablespoons pure vanilla extract
2 large eggs
2 cups chocolate chips
Instructions
Preheat your oven to 375 degrees F and line a baking pan with parchment paper for later.
In a large bowl, mix together flour, baking soda, baking powder, and salt. Set aside.
In a large bowl, blend together with butter and sugars until combined.
Beat in eggs and vanilla until the mixture is fluffy.
Mix in the dry ingredients until they are combined well.
Add chocolate chips and mix.
Use a tablespoon to create balls of cookie dough and place on the baking pan.
Bake for about 8-10 minutes.
Let them sit for 2 minutes before placing them onto a cooling rack and enjoy!
Make Specialty Cinnamon Spice Coffee
Coffee is a great way to warm up, but specialty coffee is much better.
Ingredients
2 big scoops, decaf or regular coffee grounds
½ cup milk
¼ teaspoon ground cinnamon
½ tablespoon light brown sugar
1 pinch of ground nutmeg
Instructions
Make the coffee as usual (coffee maker, Keurig, etc.)
While the coffee is being made, mix the brown sugar, cinnamon, nutmeg, and milk in a microwave-safe bowl.
Heat the milk mixture up in the microwave for 30 seconds. Once it is done in the microwave froth it for 30 seconds.
Pour the coffee into a mug, add the frothed mixture, and top with cinnamon.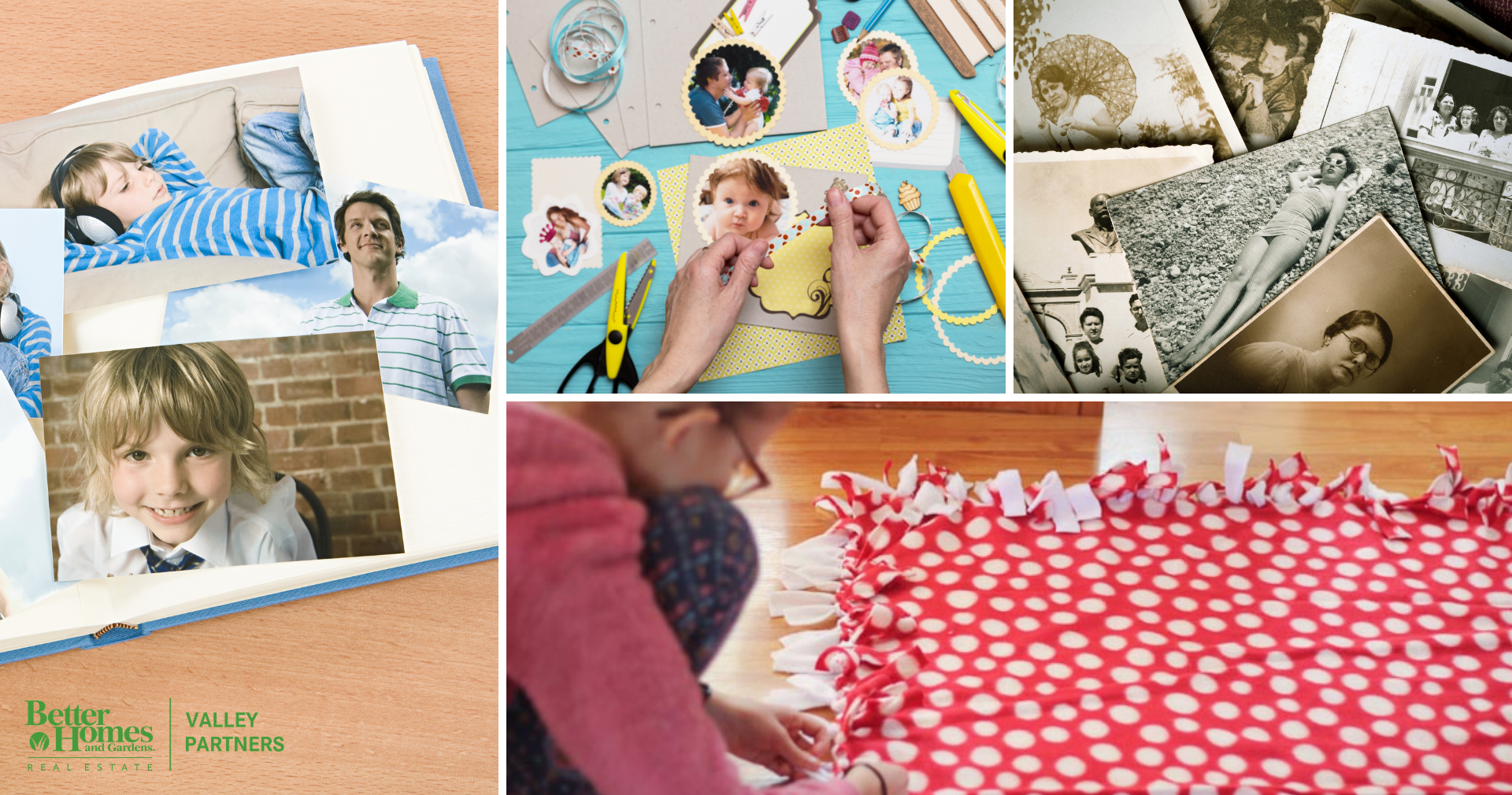 Crafts
If you don't like the cold, these crafts can be a great way to stay entertained and warm.
Start a Scrapbook
Starting a scrapbook can be a great way to relive memories and make them last forever. You will need an album, patterned paper and/or card stock, acid-free adhesive (tape runner and/or liquid), minimal embellishments and/or stickers, paper trimmer and/or sharp scissors, photos, and page protectors/album. Here are some ideas to get you started!
Photo Family Tree
For this craft, you will need a shadow box, a large piece of paper that will fit into the shadow box, watercolor or acrylic paint, mini clothespins, hot glue, and family photos. Start by lightly drawing a tree shape on the paper and paint it in. Glue the clothespins onto parts of the tree. When the glue is dry, clip the photos onto the tree and put into the shadow box.
Card Coasters
Turn your holiday greeting cards into coasters that you can use all year long. You will need greeting cards, mod podge, small tiles, and a sheet or sheets of adhesive cork. First, cut the cards into the shape of the tile and mod podge them onto the coaster. Allow them to dry. Then cut the cork to the size of the tile and apply the cork to the back of the tile.
No-Sew Fleece Blanket
To make a no-sew fleece blanket is easy to make and doesn't require a lot. All that is needed are scissors and two large pieces of fabric (whatever size you want, but both the same size). A print/designed fleece fabric and a solid colored fabric are the best. Line up the two pieces of fabric on top of each other and make sure they are the same size. Keep them on top of each other. On each of the four corners, cut a 5-inch square. On each side of the blanket, cut fringe a little wider than the width of your finger and about 5 inches in from the edge. Leaving the fabric on the flat surface, start tying the fringes from any corner, go around until it is all tied up, and you have a blanket!