Small Space Gardens
Do you want to have a garden, but don't have much space for one? Don't worry! There are many ways that you can have a garden in a small space. Different kinds of planters and types of plants don't take up much space but can make beautiful small gardens.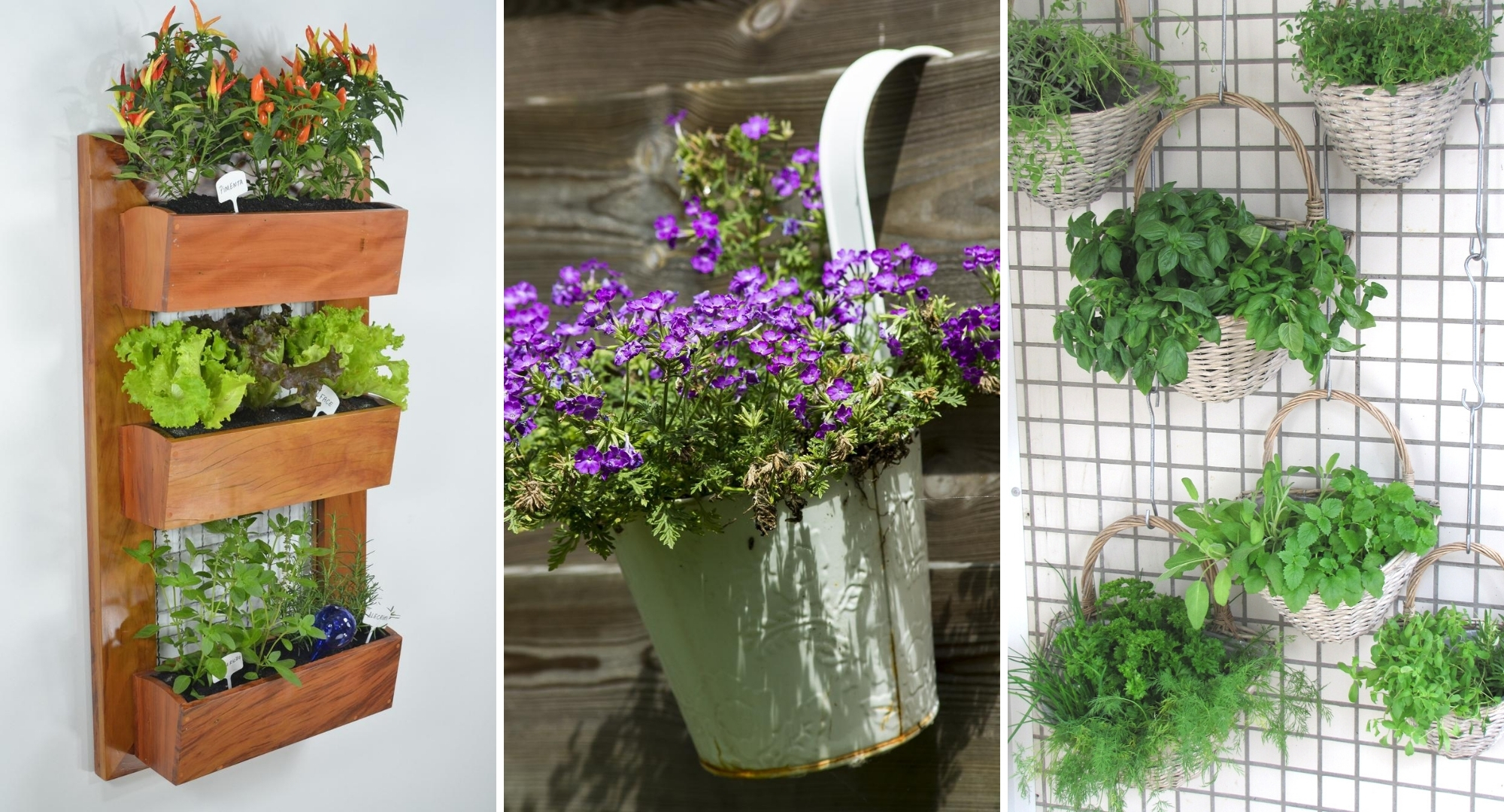 Vertical Gardens/Wall Planters
Vertical Gardens and Wall Planters could be a great way to have a garden in a small space since they only take up a small area of space. This can be done with many different kinds of planters or make-shift planters. One option is to get a mountable mail bin or file bin.
Another option is to convert a pallet into a vertical planter by creating "shelves" with landscaping fabric and then stapling the landscaping fabric to the back of the pallet. After stapling the fabric, you will be able to add plants. The third option would be to buy flower pots that have a hook on the back so they can be hung on doors, railings, etc. Metal wire grids are yet another option. Plants can be hung from the metal grid and rearranged however you would like it.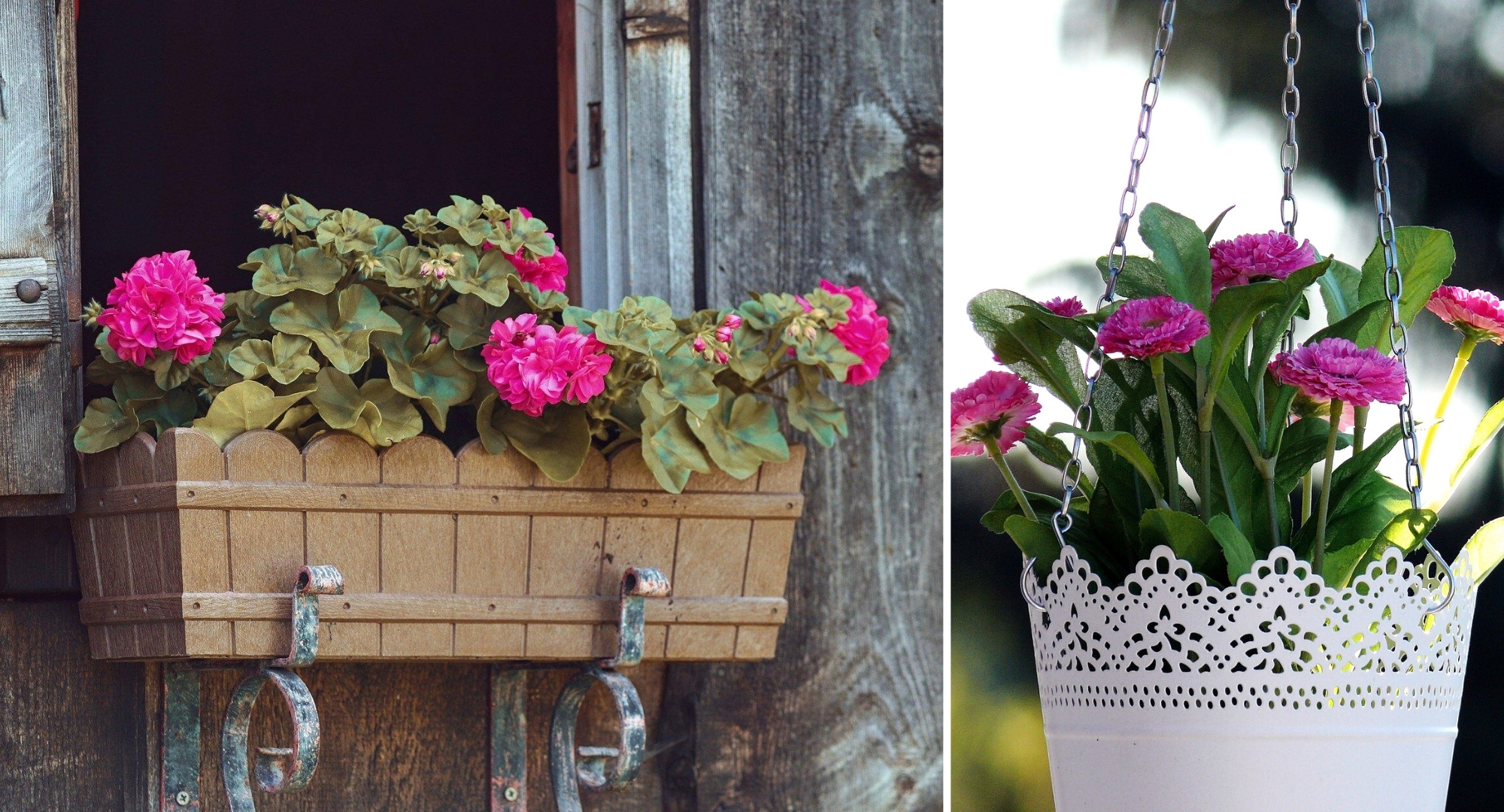 Hanging Gardens
Hanging gardens are pretty simple. Buying hanging planters, window boxes, or macrame plant hangers can help to allow for more plants in a smaller area. Macrame plant hangers can be homemade so it has more of a personal touch.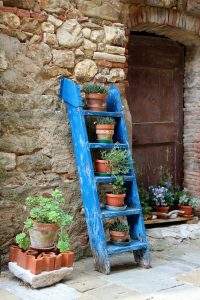 Ladder Garden
An old ladder or a thrift store ladder could make a great spot for plants. Plants can sit right on the steps of the ladder. If the steps are too skinny, boards could be laid across the steps to allow for more plants.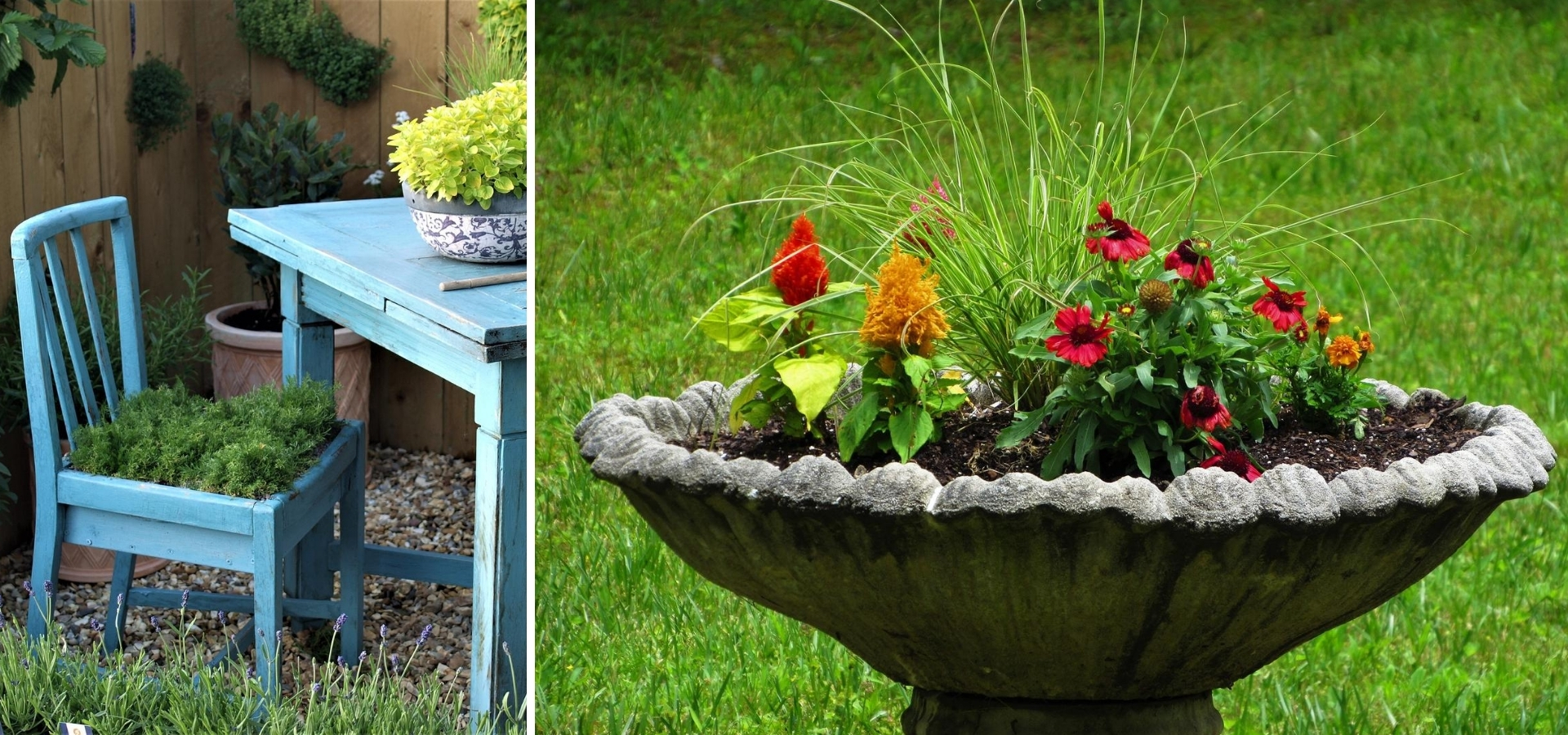 Plant-Filled Furniture
Furniture could be the perfect way to incorporate plants into your home. A chair, table, or even a birdbath could be transformed into a great place for some plants. Adding sides to the seat of the chair would allow for a few plants. Cleaning out the birdbath is very easy and can make a great place for a small garden. Making an inset table planter is a little more difficult, but can be a very neat way to showcase your plants and still have space.