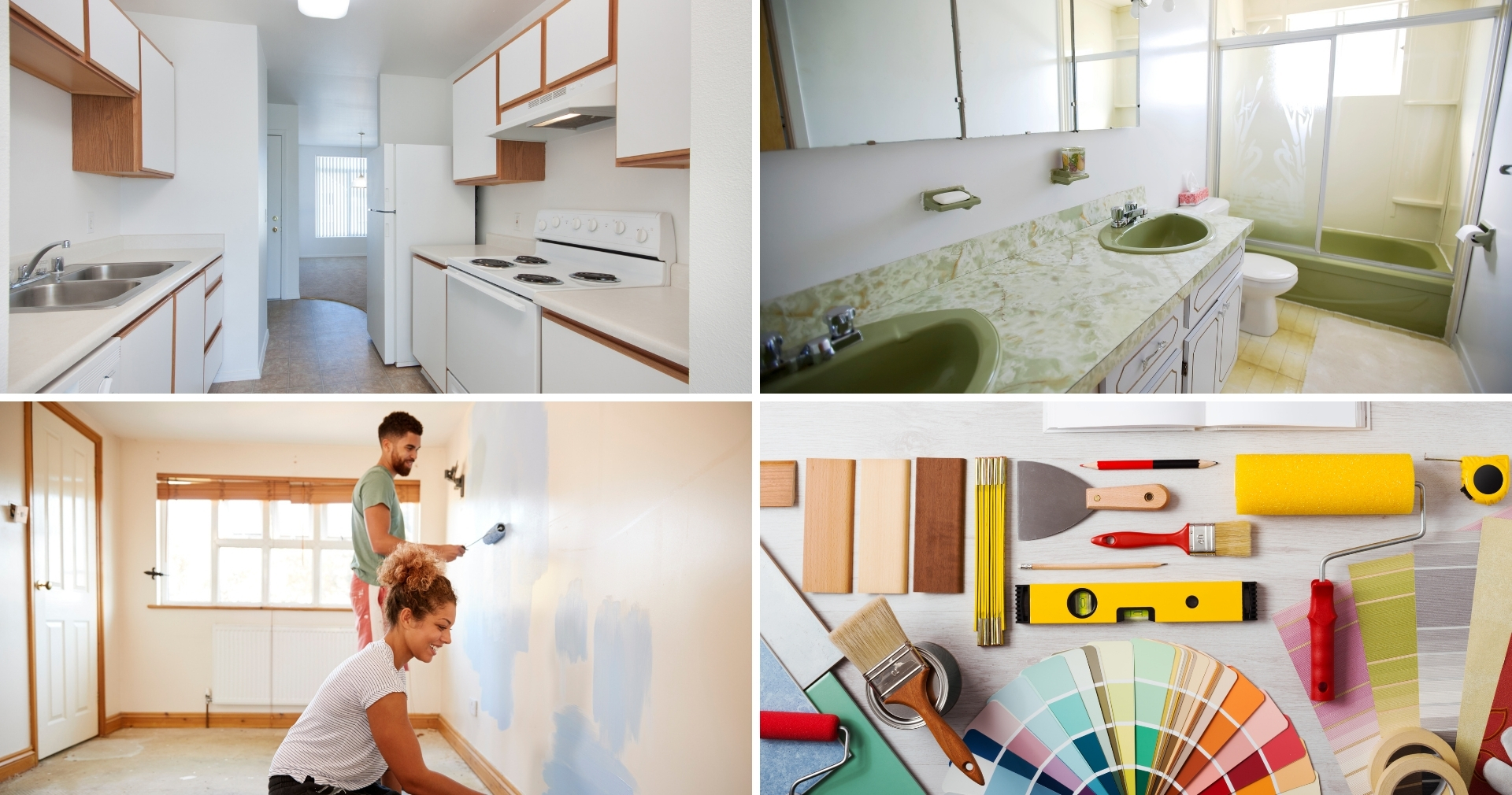 Homes become outdated and need updating that can make your home more stylish, add some extra storage, and improve your resale value! Home renovations that will add the biggest return on investment are normally kitchen and bathroom renovations. You might not have as many handyman skills as your contractor, but there are some renovations that the regular person can do. Along with many cheaper renovations that can be made. Let's start with one of the biggest returns on investment, the bathroom.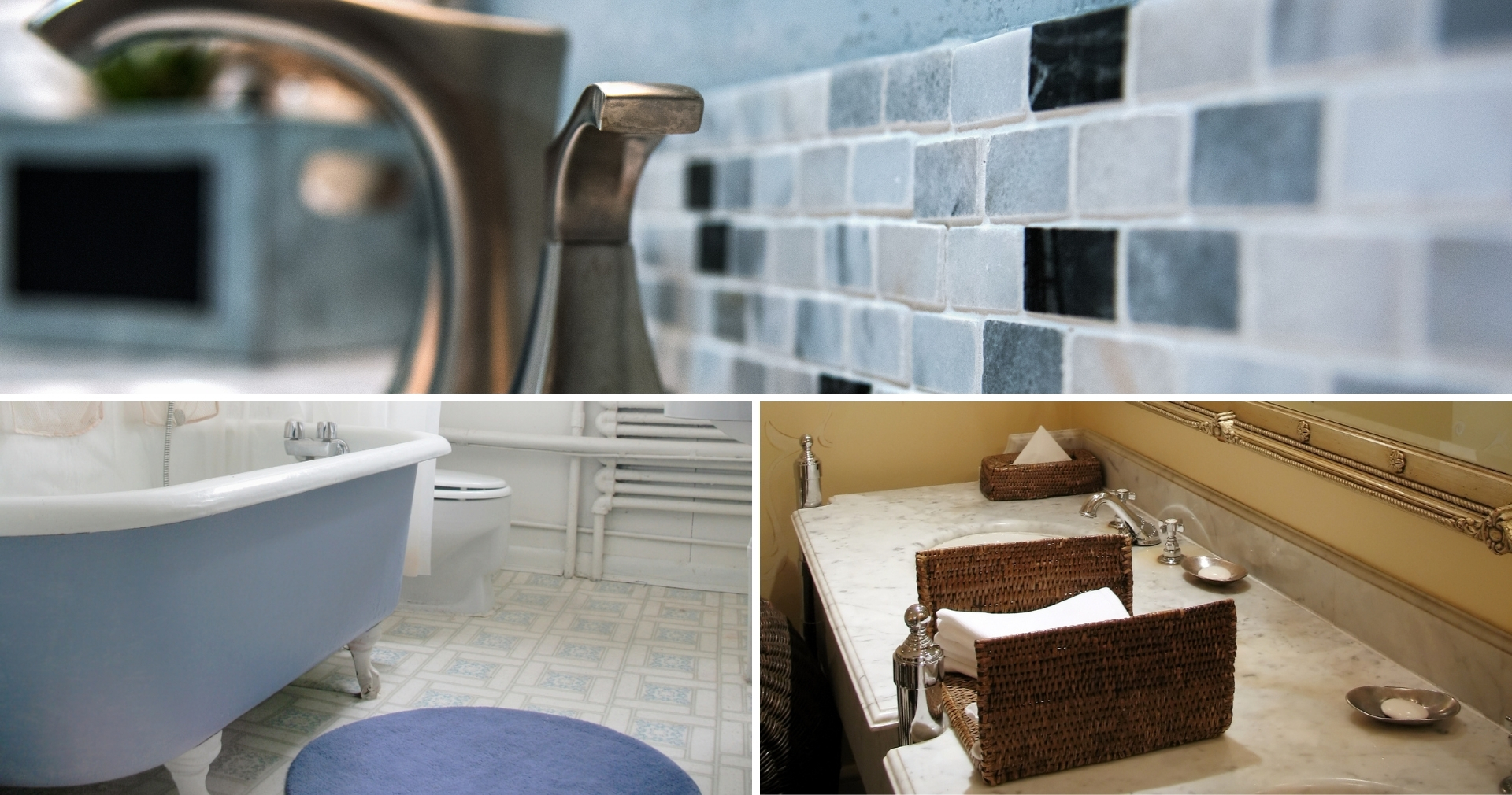 Bathroom
Renovating the bathroom can add more value than some other renovations that can be done in other areas of your home. A major eye-sore could be blue or pink tiles, sink, or tub. Those can be renovated simply by painting it. To retile or replace a tub, there is normally much more expensive and very time-consuming. Although, if you paint the tiles, tub, or sink, you will want to be prepared to use a different bathroom for a few days. Before you paint, you will want to check the manufacturer's directions. There will be certain ways to prepare the surface, prime it correctly, and how you should seal it. After a few years, it might need to be touched up, so it is always a good idea to keep the leftover paint.
Renovating your vanity and sink could be simple as long as it is not chipped. If it is chipped, you might want to consider installing a new vanity and sink. One possibility is to paint it with glossy paint. The gloss will make it pop with any color you use. A brown, gray, or any neutral color would look great. Another option is to use concrete paint on both the counter and sink. This technique is a little more time-consuming being that it will need at least a week of drying time. A simple way to update your bathroom is to replace the hardware such as drawer knobs and faucets. A backsplash could be added using stick-on tiles. If you have a flat mirror, you could frame it.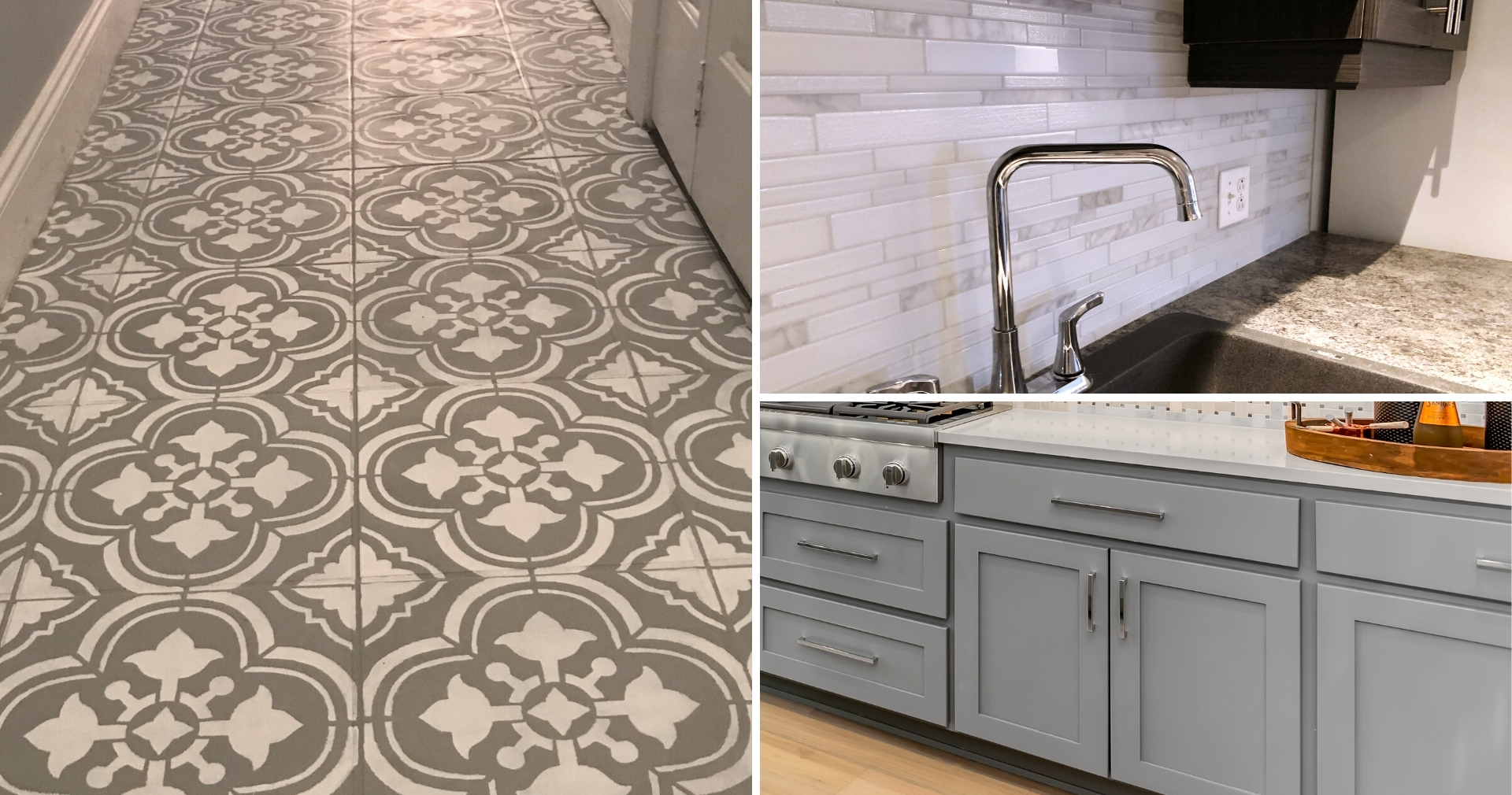 Kitchen
The kitchen is the other room in the home where renovations will greatly improve your home's resale value. Starting simple, you can easily add a backsplash with stick-on tiles or even peel and stick flooring to create a shiplap backsplash. If your cabinets are outdated, the easiest way to renovate them is to paint them and add new hardware. Just as in the bathroom, you can use the same concrete paint to create an industrial look in your kitchen. The industrial look has been a very modern and popular look over recent years.
Old linoleum flooring can have some interesting patterns that are not in style anymore. Instead of ripping the linoleum up and replacing it, a cheaper way to renovate it could be to paint them. There are many options on how to paint them. You could do stripes, use stencils, or any other design that you might come up with.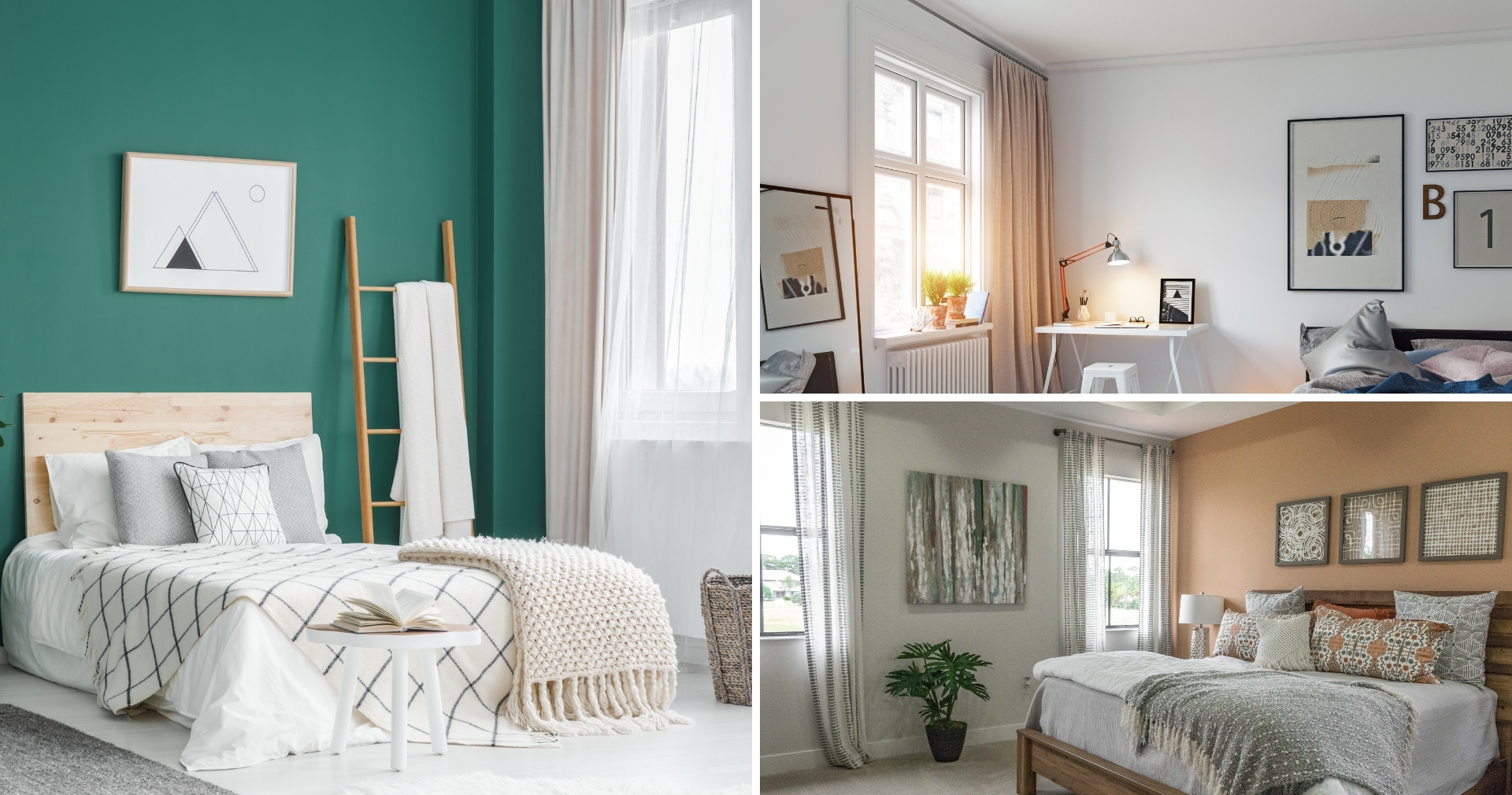 Bedroom
Renovations in bedrooms might add some value to your home, but it most likely won't add as much value as renovations in the kitchen or bathrooms. First, think about what items could go into the closets instead of in the bedroom. If you move items such as dressers into the closet, it will free up floor space for other things. The closets might not have wire shelving systems which is a simple renovation that will add value to your home. An easy renovation would be to add an accent wall. This could be a pop of color, a pallet wall, or a patterned wallpaper. Raising the height that the curtains are hung can create a look of larger windows. You could also retrim or just repaint the trimming of the door and windows.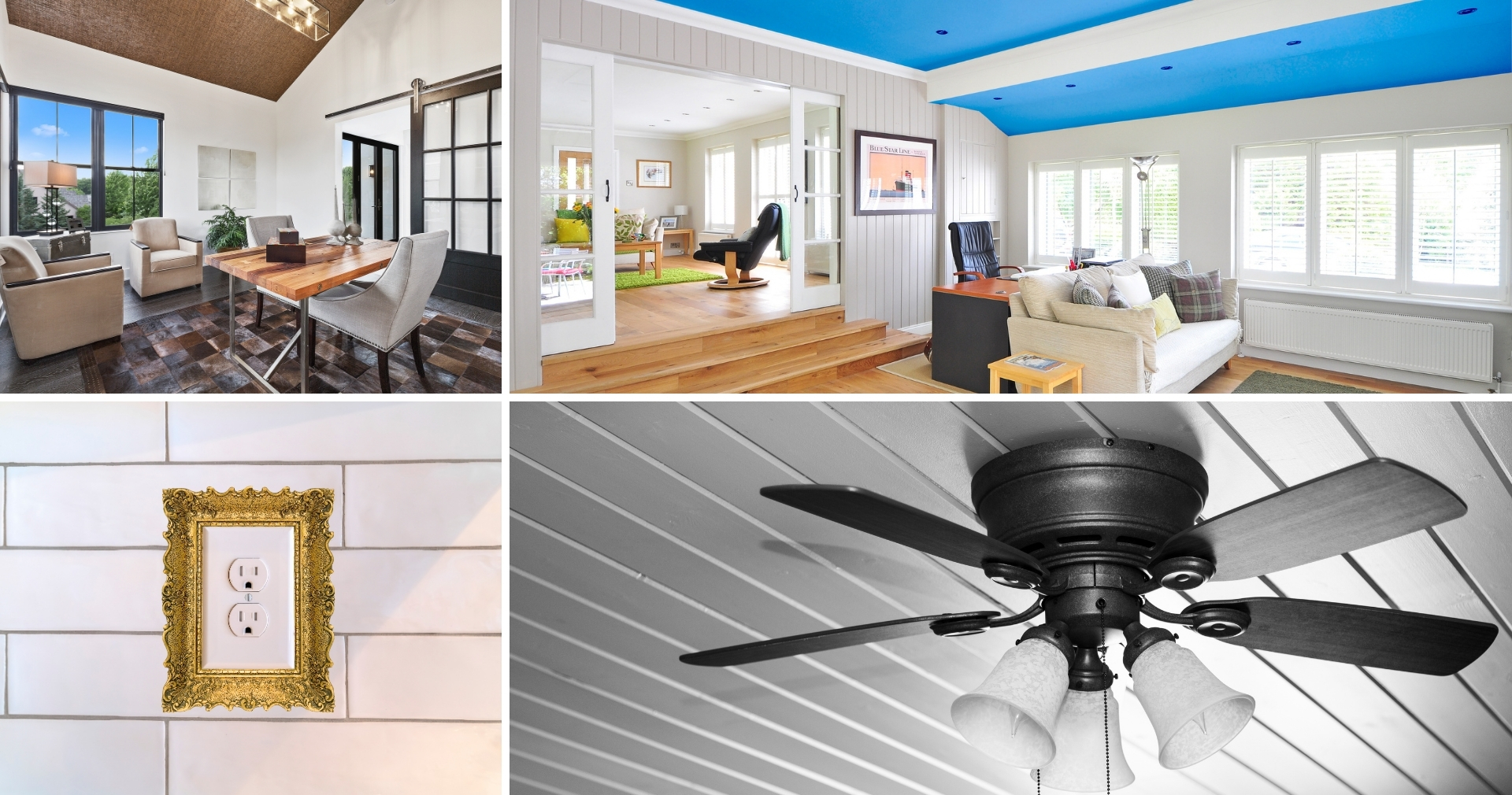 Other
There are some small renovations that can be done throughout the house. If your home has high ceilings, painting the ceiling a vibrant color while leaving the walls a neutral color can make the room feel taller and more elegant. Painting your ceiling fan can give the room a whole new look, but it should be a high-heat spray paint. Add a picture frame to light switches and outlets to give them a custom look. These small renovations can make your home much more up-to-date and modern.